Turn to American Merchant Center for the Best Merchant Services
Today's consumer demands an easy and secure way to pay for their purchases, both online and in person. Only 12 percent of all consumers prefer to use cash, meaning your decision to accept only cash or paper checks may be costing you thousands. As a leader in merchant services, our zero-cost processing makes things simple for your customers while avoiding operational costs. Protect your bottom line and increase sales with American Merchant Center!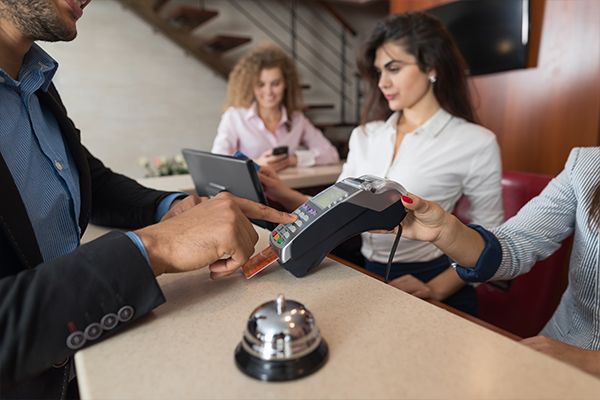 How can enrolling in our merchant service program impact your business?
Accept all types of electronic payment

Make it easier for consumers to pay

Protect consumers who pay electronically

Protect your bottom line and increase sales

Receive free payment processing equipment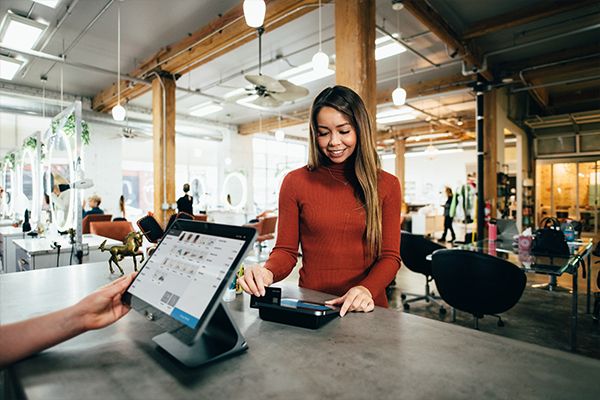 Our merchant service program makes it easier for consumers to pay efficiently and safely while increasing your business's clientele. Here's how it works:
Enroll in American Merchant Center's MSP. Zero-cost processing requires a new pricing module, a contract amendment, or new entity creation.

Merchant notifies credit companies of intent to add surcharges to the purchase amount.

Terminal is updated with software change to charge fee as a line item on receipt.

Merchant posts stickers at the point of entry and the point of sale, alerting patrons to the possibility of an extra charge.

Card-holding consumers have the option to proceed with card payment or use an alternative to avoid fee.

Business owners enjoy a boost in sales, both online and in store.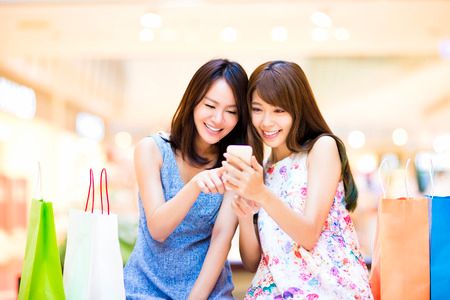 Portable Credit Card Reader
Card readers and imprinters give your business the flexibility to take payments at outdoor events, tradeshows and more. As one of the leading merchant service companies in the nation, you can feel confident knowing you are getting quality products offered at the most competitive prices.
SMARTPHONE CREDIT CARD PAYMENT SOLUTION
There is no need for a cash register when you can use a state of the art smartphone credit card reader offered by American Merchant. We make it easy for your business to accept debit and credit card payments without the hassle of being tied down to one location. With a portable card reader, you can provide your employees with the capability to accept payments at any time and from any location with ease and convenience. Our secure payment processing system will guarantee that each transaction is encrypted and secure.
If you are unsure about which portable credit card reader is right for your business needs, just give us a call. You can depend on us to help you choose just the right portable card reader for your business. Our friendly support staff is available 24-hours a day to provide the reliable assistance you need.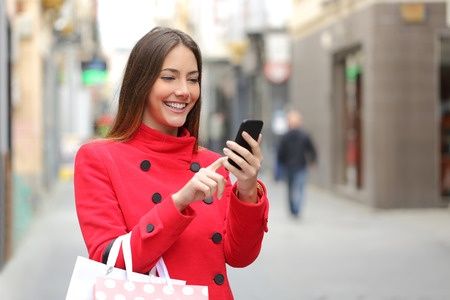 Industry leading Point Of Sale Systems
LOWEST RATES
Maximize your profits by attaining the lowest processing rates in the industry. We will beat and match any rates.
FREE EQUIPMENT
Get an industry leading credit card On-The-GO terminal at no cost to you. Don't overspend when you don't have to.
EASY TO USE
Our software and equipment make the process of accepting credit cards simple and easy.
GET PAID
Get paid within 24 hours. Funds are deposited directly into your bank account.
Get Started With American Merchant Center Today